If you're building a website for your business, you've probably heard the term "wordpress" as an option to explore. Here's an explanation of what WordPress is, and why it's important to understand if you're a business owner or if you're looking at using it for your companies' website.
What is WordPress?
WordPress is an online publishing system that allows individuals and businesses to create and manage a website without needing to learn complicated computer code. It can be setup easily on many web hosts, is not difficult to automatically maintain, and can be extended to suite your needs as you grow. For business owners, this last part is critically important. All businesses start small and grow from there, and WordPress can do the same better than any other option out there: Wix, Squarespace, Drupal, Joomla, Craft or any other option you can find. Because WordPress is the most widely used system, it has by far the largest number of plugins available to you. Plugins are just like the apps on your phone, you install them to add more functionality to your site. By having a significantly larger marketplace, WordPress will have more out-of-the-box functionality available to you than all the others, and by a long shot.
Two Flavors: WordPress.org vs. WordPress.com
The most confusing thing about WordPress is the difference between WordPress.com and WordPress.org, but it's easy to explain.
WordPress.com –
WordPress.org –
Each has its own strengths and weaknesses, which I'll outline below.
WordPress.com
This is a fully managed, software as a service version of WordPress that you can sign up for and immediately begin building your site with. It's the fastest way to build and publish a WordPress website.
Strengths
Fastest way to build a WordPress website
Very easy and intuitive, anyone can do it
Handles all the basic functionality you'll need as a small business
Weaknesses
You'll pay extra to host it on your own domain, and to add any additional functionality
No access to install open-source plugins
Limited functionality: even though you can pay for more, there's substantially less available to you
Different publishing experience that's inferior to what can exist in an open-source installation
Harder to redesign, extend or move off of
WordPress.org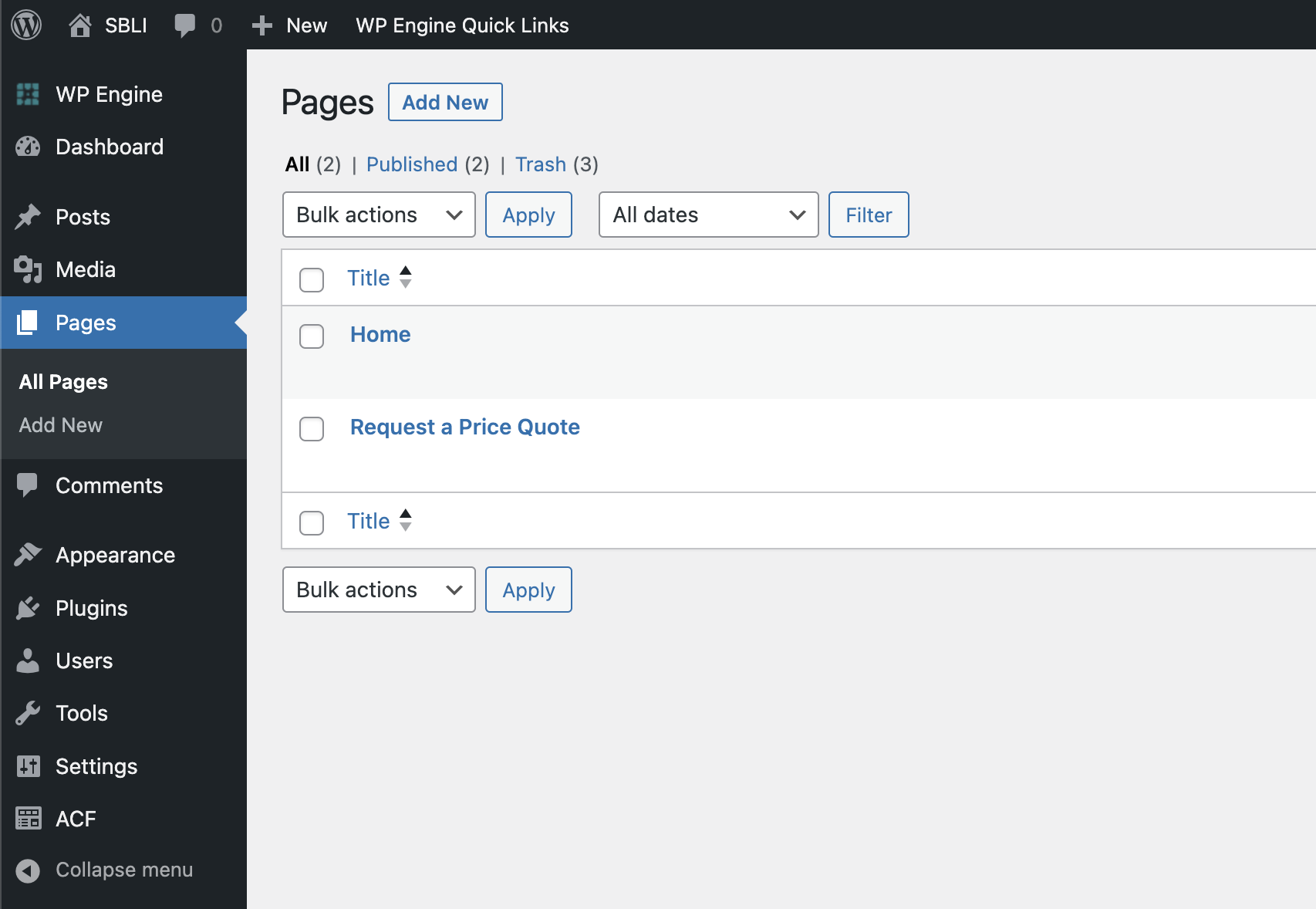 WordPress.org is a different, open-source version of WordPress that you download for free and host on your own. This is what most all business owners are talking about when they refer to "wordpress", and it's what gives you access to that huge marketplace of plugins I mentioned. It's what powers the bulk of the internet, and is highly customizable.
Strengths
HUGE marketplace of plugin means access to the most out of the box solutions
Handles custom edge cases and advanced situations better than any other tool on the web
Widely accepted and understood by web developers everywhere (no limited labor pool)
Handles the requirements of ANY business, from a tiny one-person solopreneur to a Fortune 100 corporate behemoth
Weaknesses
Not as easy to get up and running, although it's still very simple
Heavily customizable means it could be a dream, or your worst nightmare, depending on how you choose to use it
Requires more time and management
Often best to work with an expert of developer depending on your needs
Free open source plugins are built pro bono by developers like me, and in some cases they're not always maintained long term
Should I use WordPress to power my business website?
Maybe. It depends on your business and needs.
If you need a small website with a professional design, and will likely always need this no matter how large your business grows, then Squarespace or Wix are worth looking at. WordPress would also be a solid option, but some people prefer the ease of use and design aesthetic of these options.
If you serve a specific niche with a common set of goals, then it's worth looking into specialized software as a service tools that provide the exact out-of-the-box functionality you need for a monthly price. Dealer.com is a good example of this, it's going to be better a better option for an auto dealership to use because of its inventory management capabilities.
Another case where I would recommend against WordPress is for a general eCommerce shop. If you own a physical products and goods store and want to sell your products online then I'd recommend Shopify over WooCommerce, in my opinion it handles most eCommerce cases better and is stable in comparison.
In general, WordPress is not a bad option for any business.